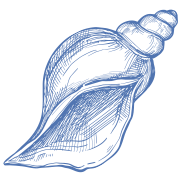 Our Services
How We Can Help You
Services
Panama City Estate Planning, Probate & Bussiness Legal Services
Are you working on a plan for the future? My firm, Max W. McCord III, Attorney at Law, can assist you with all the necessary paperwork and legal process that you must go through to ensure your needs are taken care of. With years of experience I have the skills and knowledge to get you the best possible results.
I understand that the future is not always certain and when trusted representation is most needed it may not be there. My main priority is to keep your best interest in mind so you know your affairs are in order. Whether you are in your later years, or just starting out, it is never too soon to begin planning for the future.
I proudly provide legal services in the following areas:
We Will Guide You Through the Entire Legal Process
If you are ready to start planning for your future, give my office a call today. I will ensure that your needs are taken care of in a timely matter, and I will put your best interests above all else.